Alright 8 submissions have been made, and not it's time to vote. The poll will be open for three days, if you fail to vote, well then that is your own damn fault now isn't it. So no bitchin!
Submission #1
By Aufred, The AV of the real flea Market guy, the real Sammy Stephens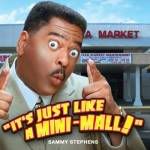 Sub #2
By Danielle, The groovy background with my glorious visage displayed op front!!

Sub # 3
By red, not sure what the big deal is, it's pretty much what I look like without my shirt on anyeway. I call it the Roid Monkey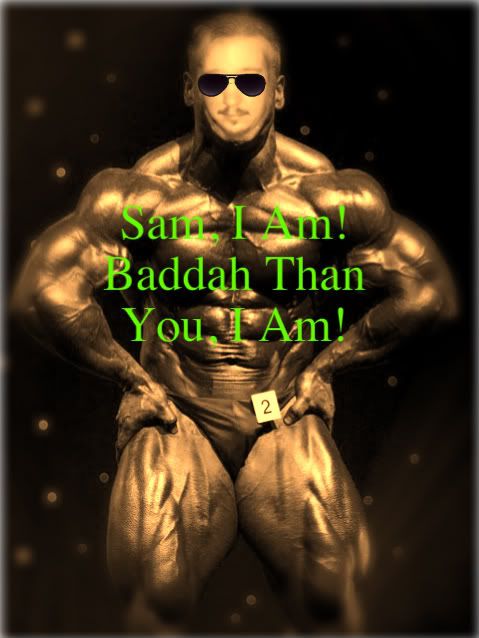 Sub #4
By DK, Me being corn holed by HW MMA former champ Tim Sylvia.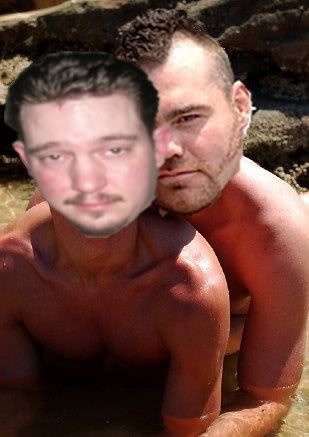 Sub#5
By DK, Me marrying MW MMA fighter and abnocious D-bag Phil Baroni. Or Bride of phil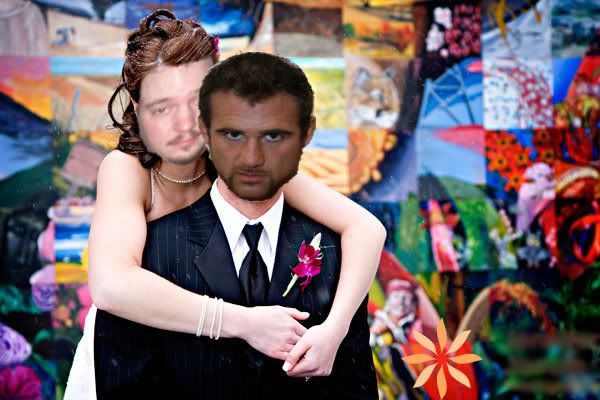 Sub #6
By Dk (I think he's trying to tell me something) Me being spanked by Current HW champ Brock Lesnar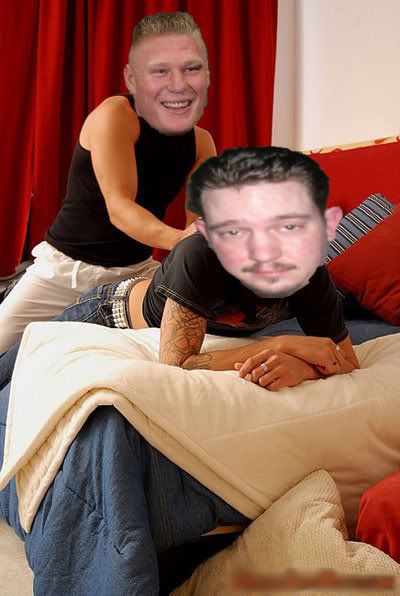 Sub # 7
By Lexi. Sammy the whore, Damn I look good in this one, I'd hit it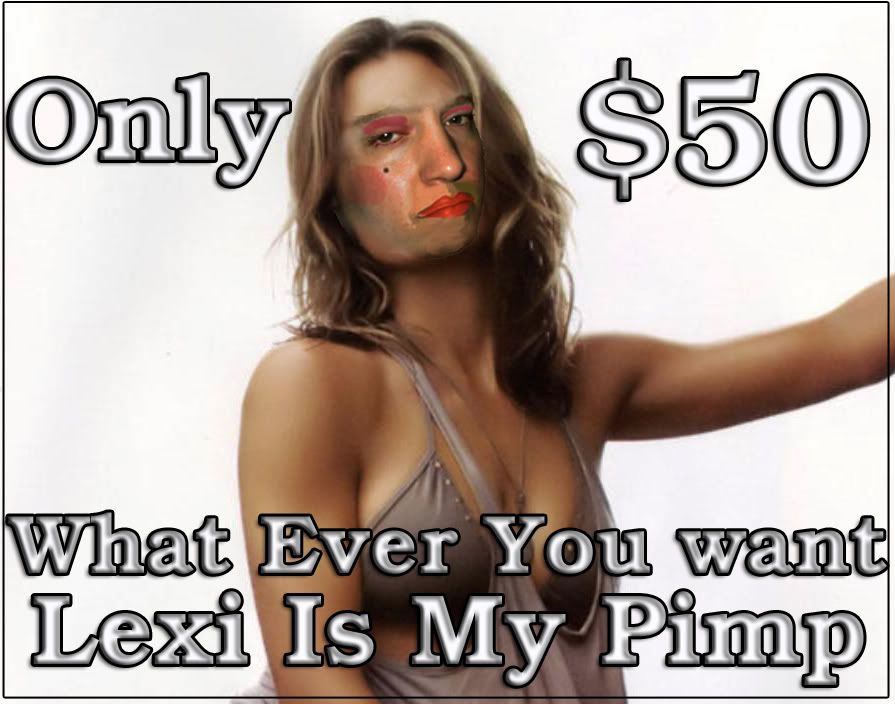 Sub #8
By Cam El Toe, Me getting socked in the face. buggeyed big nose and drooling…or as I like to call it, thursday night
http://i285.photobucket.com/albums/ll46/JuanTzu/AndrewKapow.jpg