Signing please because he see the egg in Mama's hand and he was hungry.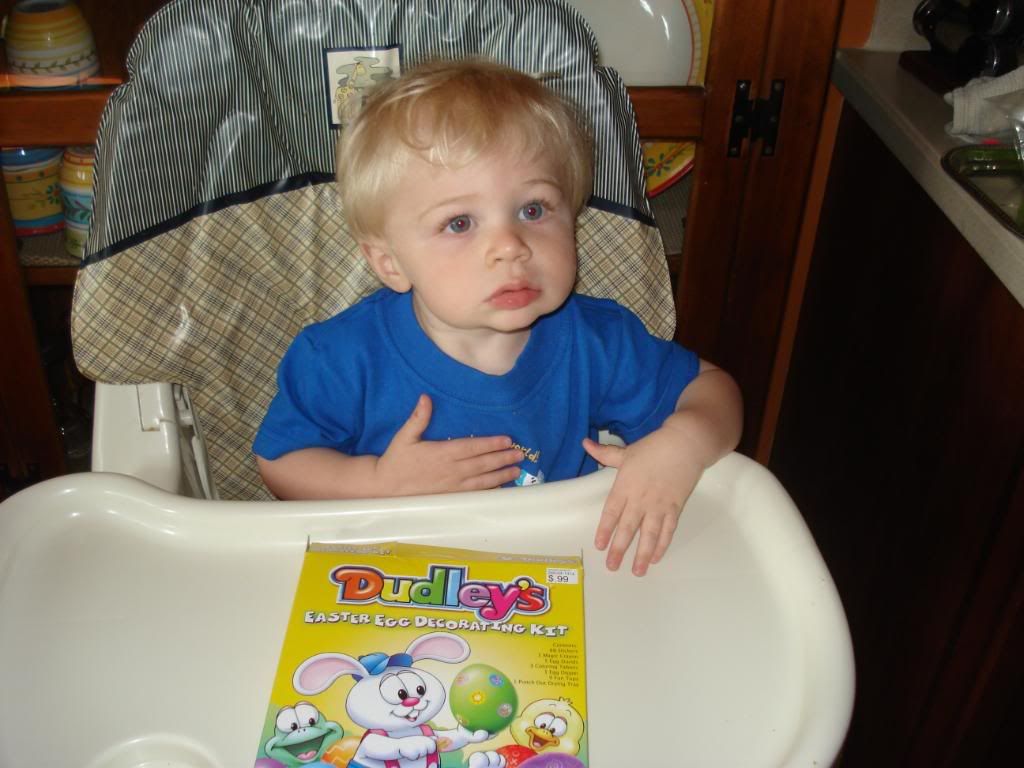 Coloring with the "magic" crayon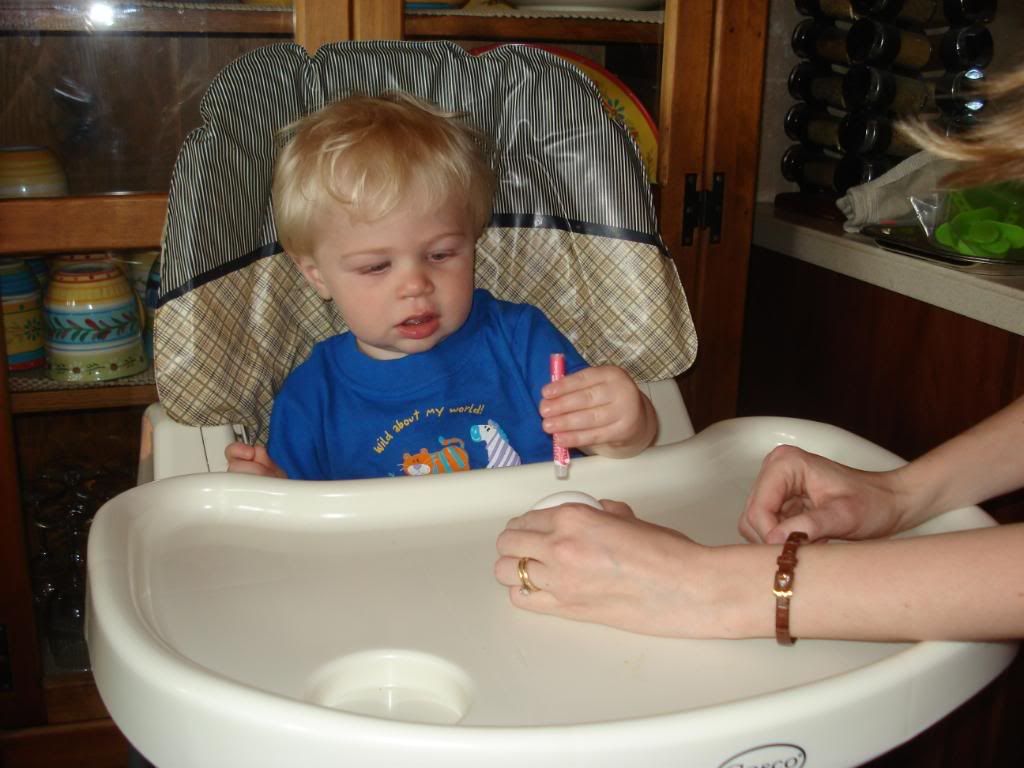 All done Mama.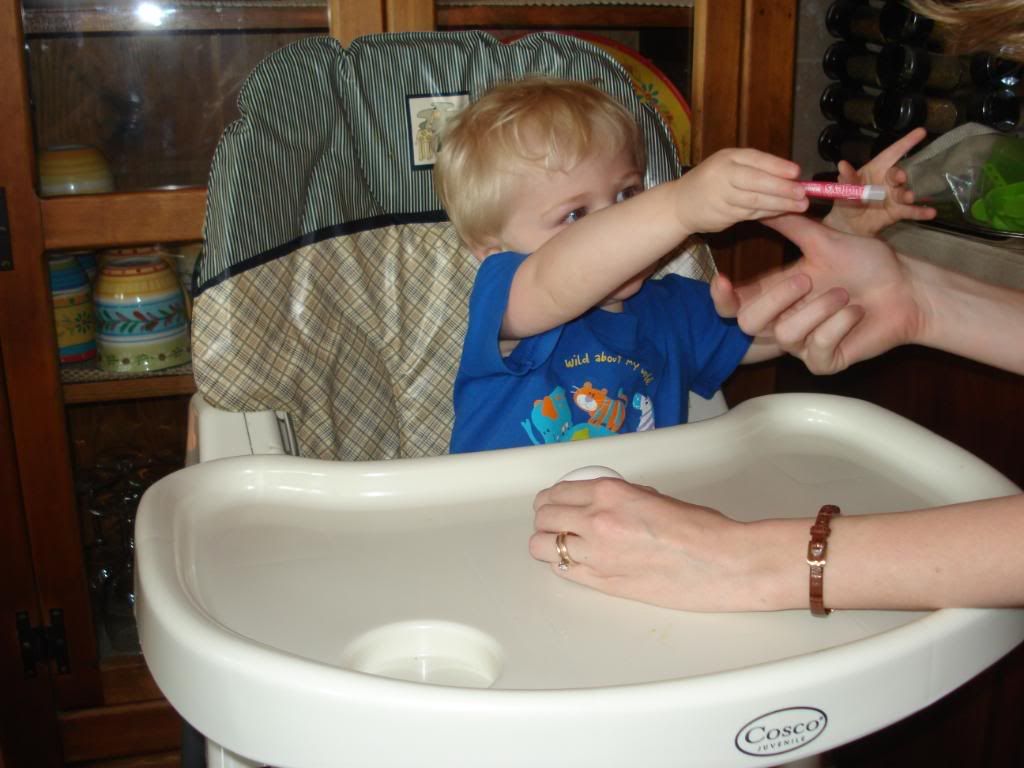 Dyeing the egg blue

Putting stickers on the egg with the eyes closed.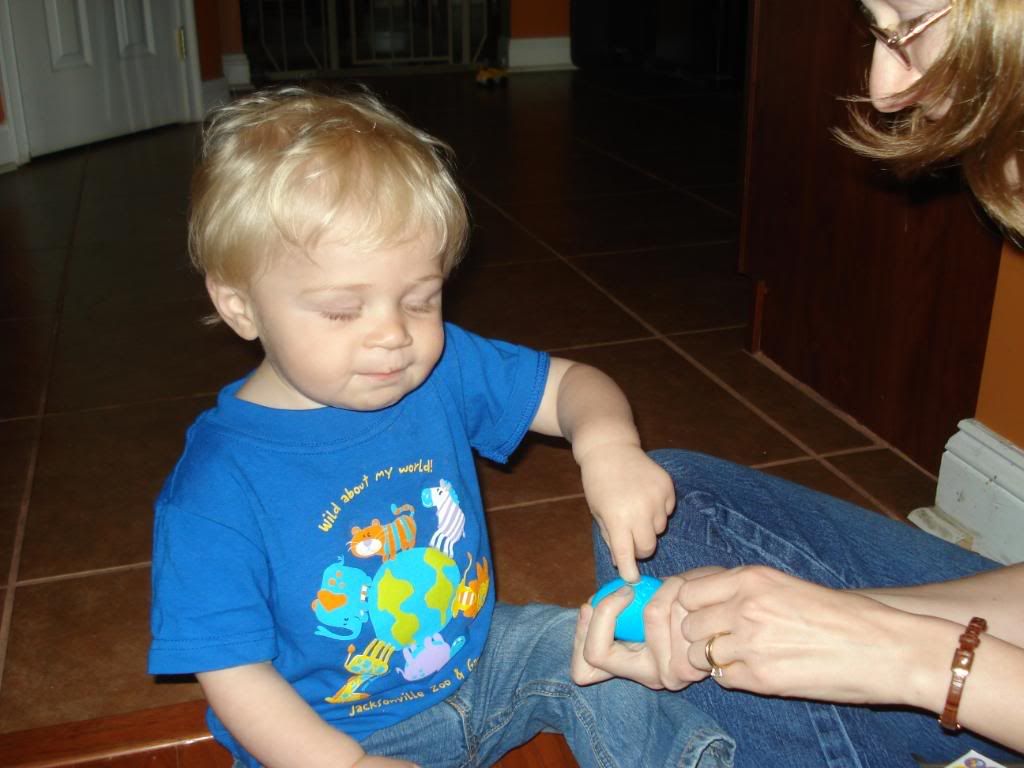 Loving his giant bunny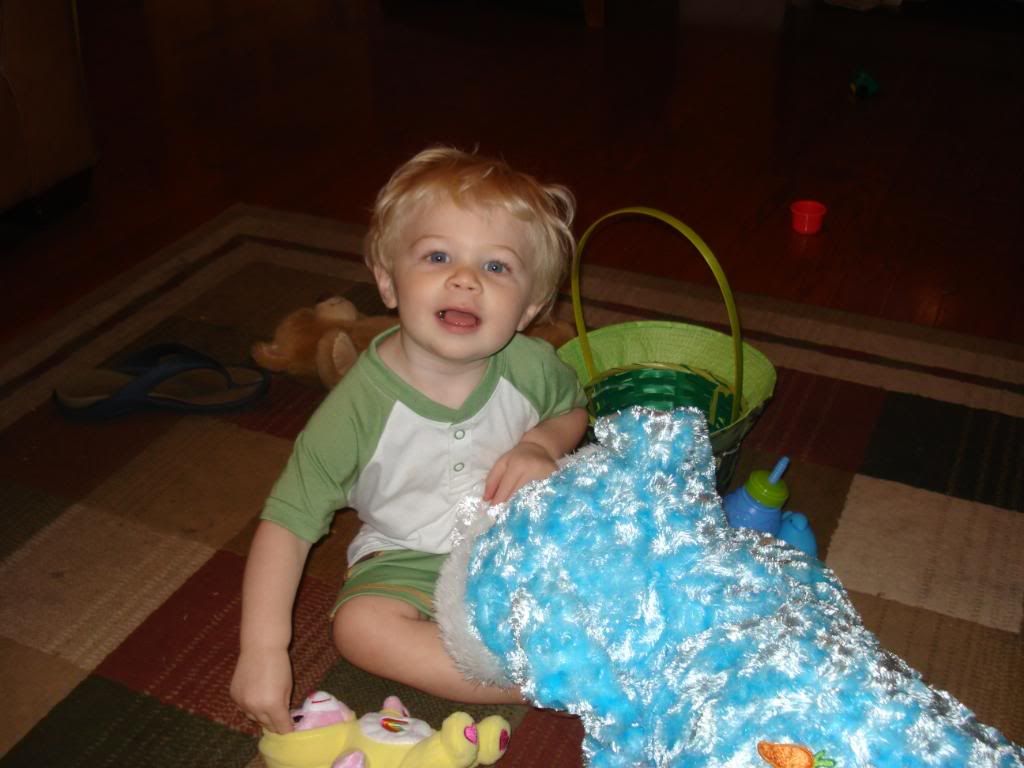 At our picnic lunch at a local state park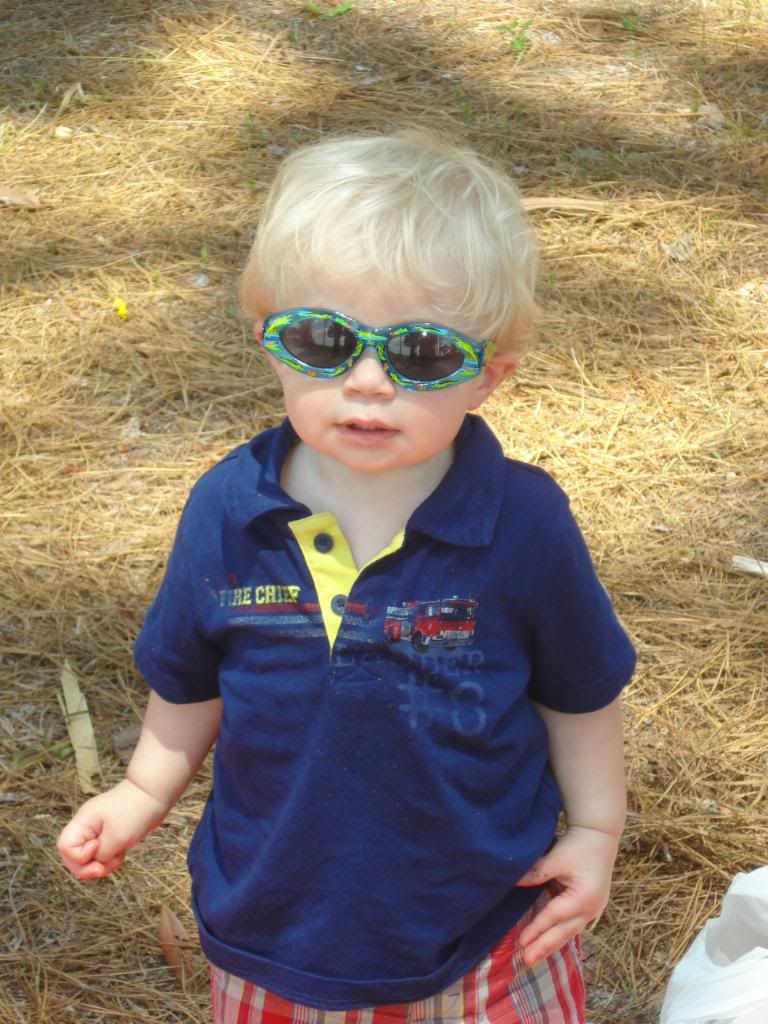 Walking with Mama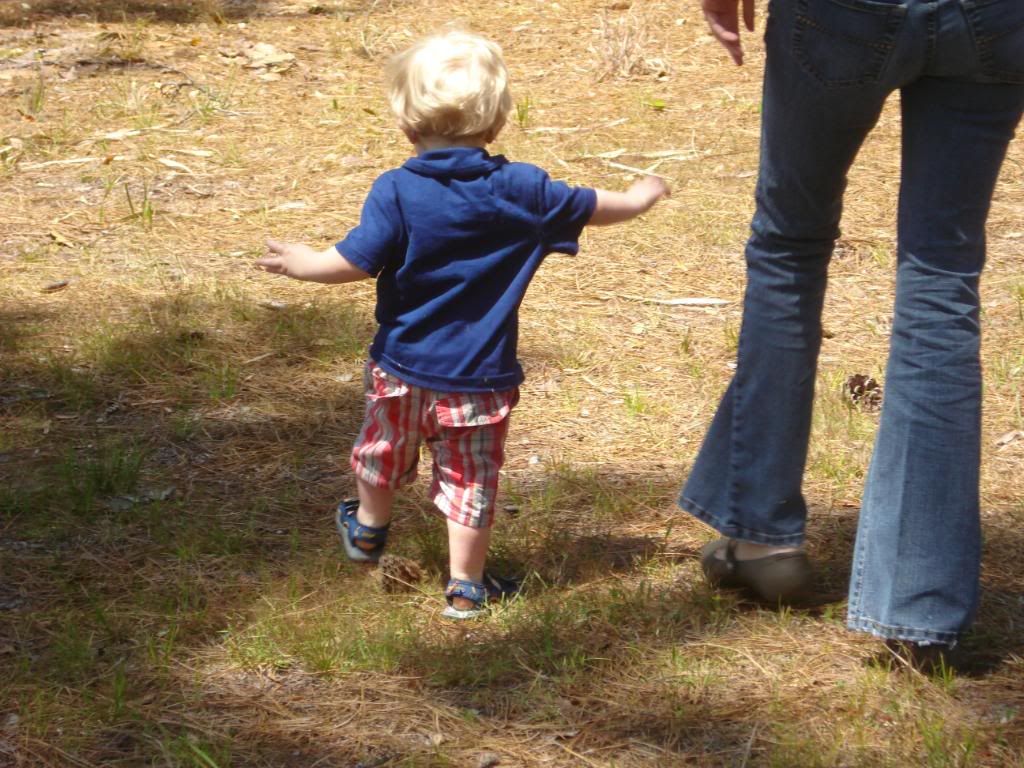 He left the sunglasses on for about 15 minutes. A new record.