Lets see those little angles as babies!
I don't have any of my boys as newborns on the computer yet. I need to get a scanner for those pics.
But here are some as babies.
This is Michael. I absolutely love the picture. He was getting his diaper changed and up and started to crawl away. Perfect timing for a pic! lol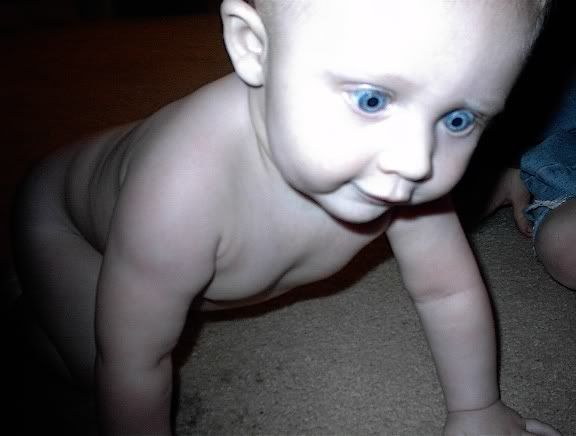 Michael about 6 months old.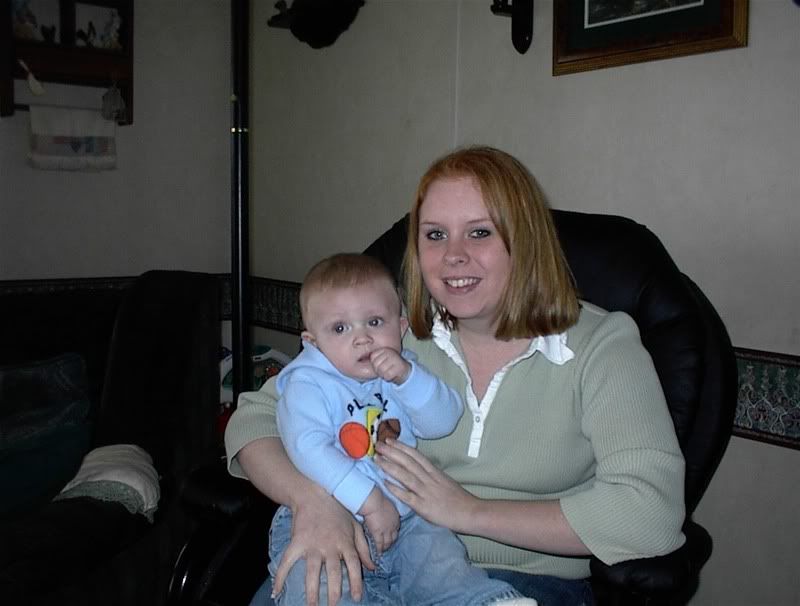 That's right…starting him as a race fan early.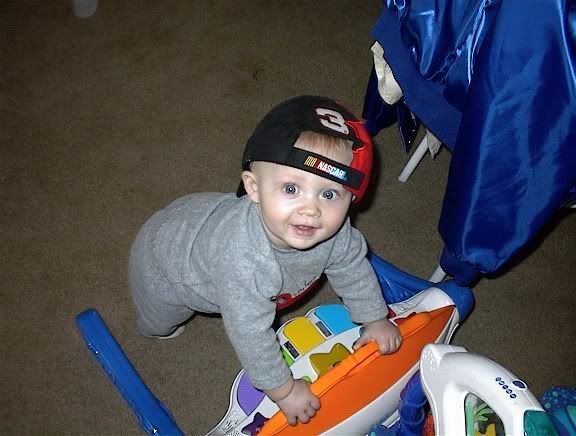 Both…oh yea I tortured them lol.
And my little munchin Aiden.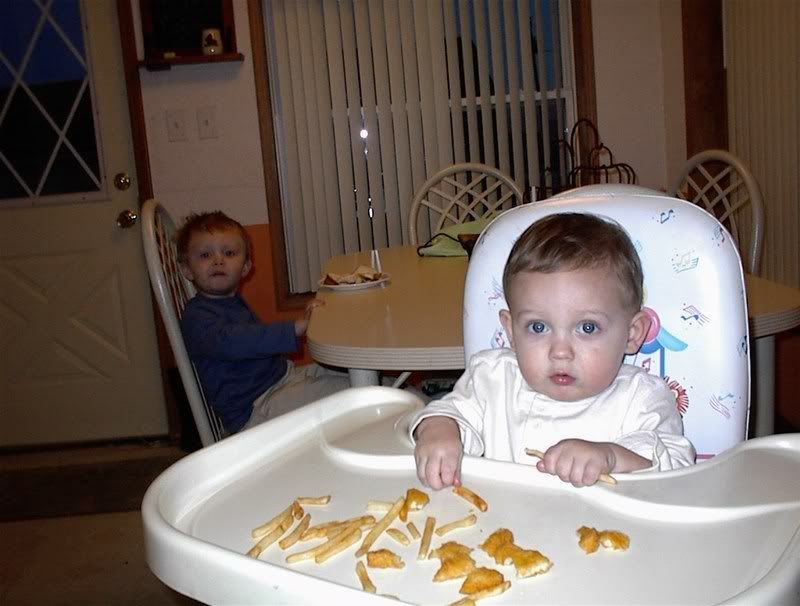 Aiden is by the back of the couch. The one on the edge is Dusty, my nephew.